"It is my pleasure to brag on this ring and this company! "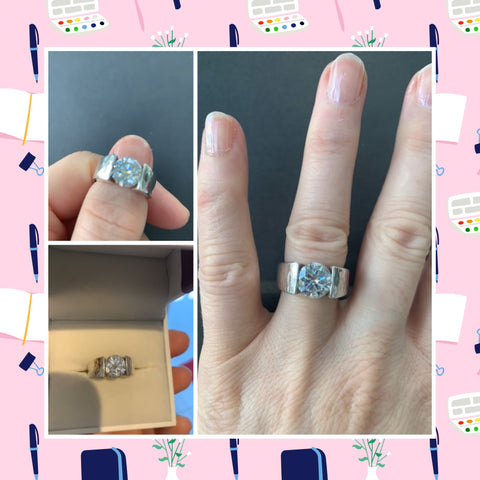 I just love my very first Doveggs so much! I cannot brag enough on this ring and the people who made my bling dream come true! I am a young 51 And  I Have  grown out of spending thousands of dollars for a ring that looks like a miniature version of what I really want. My first dove eggs is 1-Huge, 2-stunning and 3-the fire sparkle and brilliance are out of this world! I work in jewelry and get compliments every day! The same ring in diamond would be $30,000!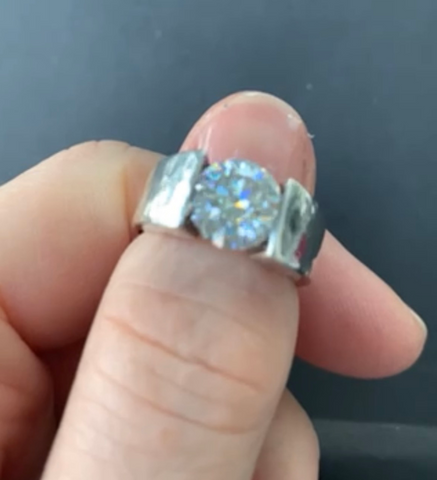 I am just getting started. My Next moissy will be a custom rose gold hammered finish cross cross band with a radiant cut. ( I know what the next one after that is too). From now on  I get what I want and I'm am proud to say who made it how to get one and even what I paid! I am grateful and want to share the good news with all!