This is price difference $17 for client to exchange the new ring. As the original ring(114-5942083-6937015) has been broken on the metal part.
A) new ring :$366 for this ring with a 1ct(6*6mm) GHI color octagen moissanite center, moissanite accents in 14k white gold.


B)Size 10

C) client's broken ring has been arrived in ebox warehouse ( USPS 9200190280962500125023)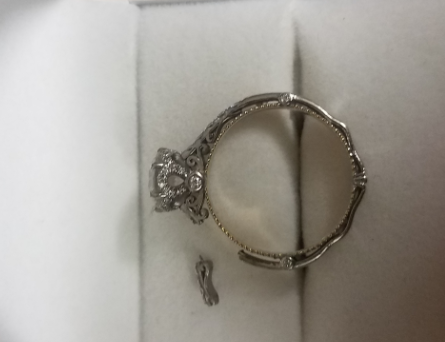 D) Price difference : $17 ($366-$349)

E) It usually needs around 7-10 business days processing time and extra 3-5 business days DHL shipment time frame.